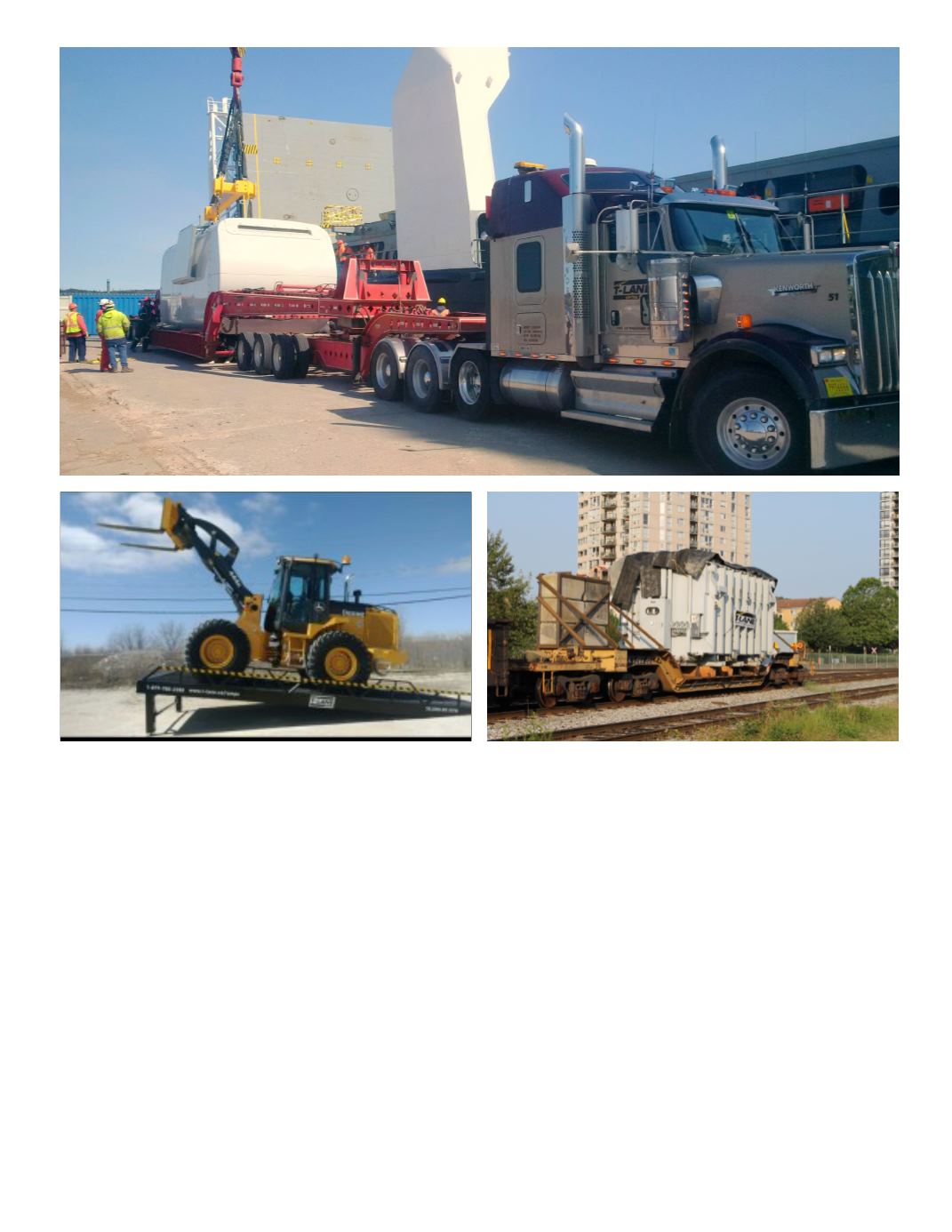 and diet recommendations. The high-re-
tention of drivers is a good indication that
T-Lane Nation is doing everything right,
from very competitive benefits packages,
to encouraging healthy nutrition and exer-
cise on the road. That sense of service ex-
tends into the community as well, T-Lane
Nation also is a supporter many charities
as all employees are given two days of
paid leave each year during which they can
lend their time to their charity of choice.
NATION RAMPS
T-Lane Nation was founded on sensing
what the market needed, and it has con-
tinued to grow with that formula. In 2016,
the team recognized a need for industri-
al grade ramps and launched a new divi-
sion catering directly to clients in need of
heavy duty and portable loading ramps.
The perpetual success and growth of this
division recently led to a North America
wide launch as a stand-alone company and
10