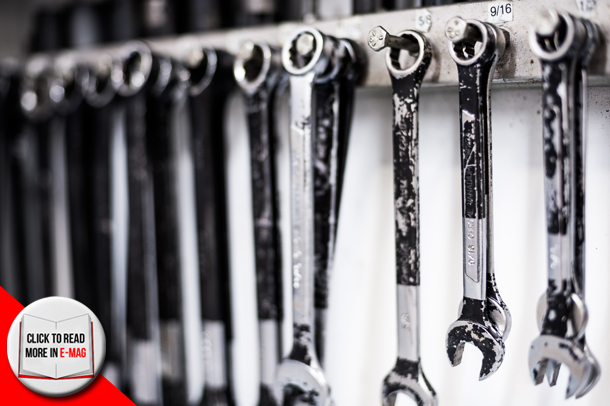 British Columbia Construction Association: Provincial voice of British Columbia's dynamic construction industry
By: Mudeeha Yousaf
The province of British Columbia has a highly active construction sector, and its primary representative is the British Columbia Construction Association (BCCA) – a not-for-profit organization with the interests of commercial, institutional, industrial and multi-family residential construction employers at its core. With strong membership throughout the province, the association offers an on-the-ground presence, vital within the construction field.
Business Elite Canada had the opportunity to chat with Manley McLachlan, President of the Association, about the changing trends in British Columbia's construction sector. McLachlan spent 10 years as Executive Director of Saskatchewan's Construction Association before settling down in BC, and when the opportunity arose in Victoria he submitted his name for consideration and has not looked back. After starting the gig on March 1st, 2004, he is now rounding out a decade of leadership with the organization. Construction had always been part of his life, especially evident after he graduated with a Bachelor of Arts degree and headed straight to a construction job at a family business, which worked in general contracting, trenching, excavation, sand and gravel.
"BCCA is unique because of the way we're structured. We represent about 2000 construction employers, and we have an integrated membership structure with four regional construction associations," says McLachlan.
Four hundred of these members are general contractors (including many of the biggest players in the market), another 500 from the manufacturing and supply sector, and the remainder made up of specialty trade contractors and civil contractors.  This offers a strong, balanced representation in all areas of expertise.
Construction in British Columbia is highly fluid, influenced by changing economic patterns. "Technology is driving change in a significant way," says McLachlan.  "In order to attract young people into the industry we have to overcome the idea that construction is part of the old economy and not high-tech, when the reality is there are significant elements of the industry that are reliant upon new technology."
Essentially, the laptop replaces the hammer as the most important tool in the sector's toolbox.  The BCCA has been at the forefront of addressing that kind of change with BidCentral, a complete online bidding system connected to the BCCA's plan room, with full project information available online, electronic notifications of business opportunities for its members, and a number of unique services for public or private projects which make the full project management and procurement process more effective and efficient.  This service has been so successful that associations in other provinces are actively exploring licensing BidCentral elements for their own use.
"The bidding process is conducted in an online environment, which eliminates the opportunity to submit a non-compliant bid.  This has a huge impact on how business is done… it's a really exciting innovation," says McLachlan.
The paperless BidCentral service is also an industry-leading element in the BCCA's pursuit of healthy environmental practices.  Concerned with "reducing the footprint we're leaving on the planet," the theme of sustainability is ingrained into the BCCA's overall principles, which shapes the relationship the industry has with buyers of construction services and the projects they are building.
Working with government and industry, the BCCA continues to pursue improvements to topics such as government procurement policy and greater response to aging infrastructure.
Skilled labour is another topic shaping the future of the construction industry, with shortages of skilled workers caused by a perfect storm of increased investment in construction and resource projects, high demand for skilled workers throughout the western provinces, and incoming retirements by 'Baby Boomer'-era workers depleting the expertise available.
The BCCA's Human Resources programs provide support to the industry as a whole. Programs such as the BCCA's Skilled Trades Employment Program (STEP) are unique in that they are demand-driven – taking job opportunities from participating employers and matching them with pre-assessed job-ready workers for apprenticeships, journeyperson roles, and labour positions.
A recent study of STEP indicated strong incremental revenue and a number of community, employer, and individual benefits.  On the $7.55 million invested in the program, the study calculated a total societal benefit of $9.28 million – a $1.23 return for each dollar invested.
The focus of STEP is to connect British Columbia residents with the available jobs and removing barriers to careers in the skilled trades – with some added focus on boosting opportunities for Aboriginals, women, and landed immigrants, to strengthen the BC labour pool. STEP will connect almost 2000 people into industry opportunities this year alone.
"We play a role in advocacy, working with government and educational institutions to ensure the training and education system is lining up with the needs of our industry," says McLachlan. "Innovation is always a challenge but we have been at the forefront."
Members are encouraged to participate in the provincial networks in a number of ways.
From a projects perspective, the network of project opportunities and organizations on BidCentral can bring significant prospects for businesses looking to bid.  "You can go on to BidCentral if you're a trade contractor or general contractor, put in keywords in the automated service we have, and the system will notify you that the project has been added," he says.
The BCCA also urges participation from the construction community.  "Our function is at the provincial level but we work with the four regional associations who are the storefronts for engagement… we have active committees that members can get involved in and give direct input in a significant way at the committee, regional and provincial level.  This kind of participation leads to personal and business development and better outcomes."
Although we cannot pinpoint what the future has in store for British Columbia's construction industry, McLachlan predicts that it will be "in constant change."
"The traditional way of doing business – where the buyers are impacted by the availability of capital and the needs of that particular industry – will shift because of the increased capacity of the owners' community to manage that process. We will see more involvement of design-bid projects, and new technologies like Building Information Modeling (BIM) could change things dramatically."
The aging workforce will offer whole new demographics to the industry, and changing skill sets will be part of the upcoming evolution. McLachlan says that British Columbia will see an increase in projects and may be "so huge that governments' ability to finance them through traditional means won't work, so we will see more P3 (private-public) partnership approaches and we will see more of the international contracting work coming to BC."
The BCCA emphasizes pulling traditionalists into this marketplace who are resistant to change.  As McLachlan says, "the real challenge is to provide them with information so they can start to make their own plans on how they will engage: dynamics will be vigorous and challenging but exciting at the same time."