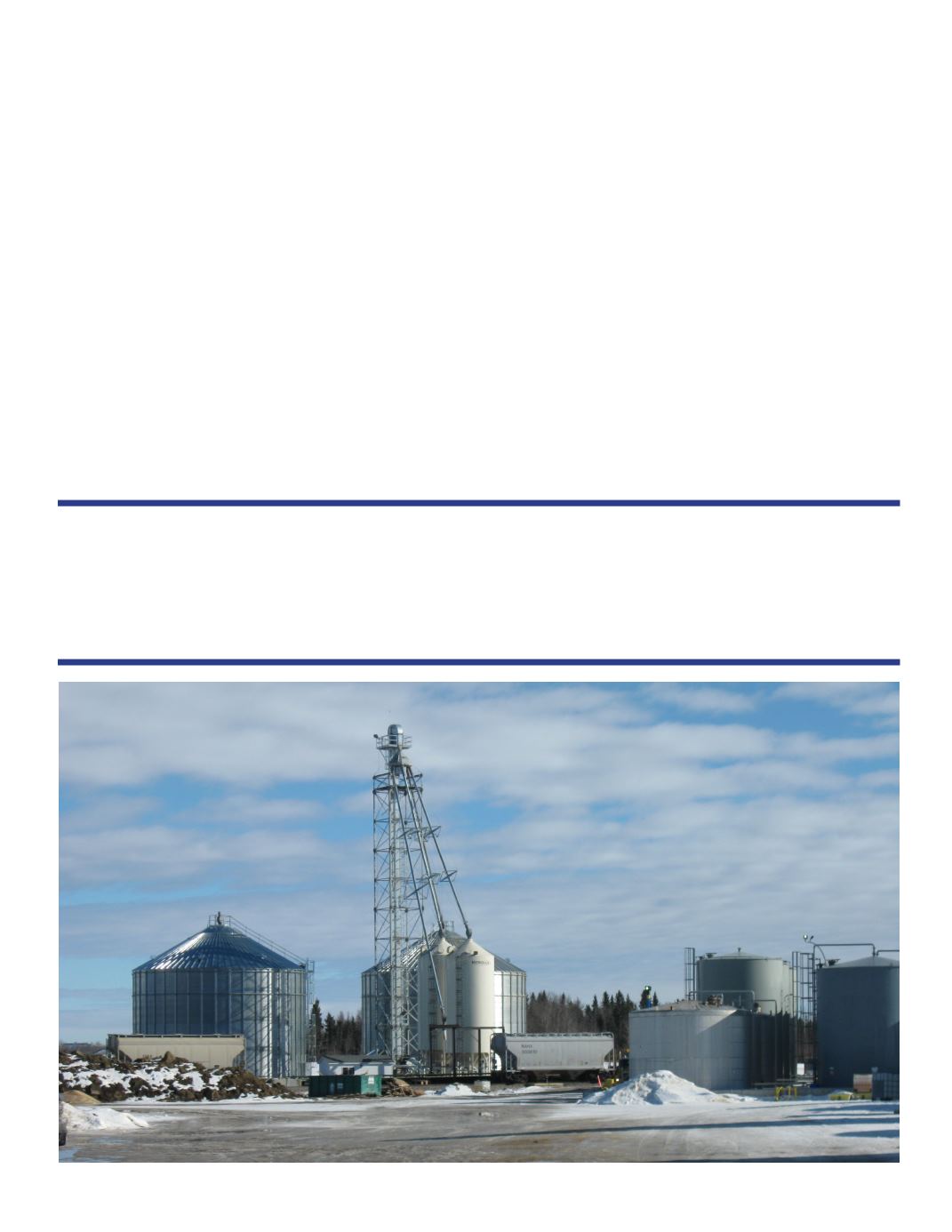 4
"We have more flammable and non-flammable tank capacity than anybody
in Alberta and more rail capacity than anybody within the chemical space in
Alberta." Brian McKay, President & CEO
we know what we're doing and somebody
else thinks we know what we're doing
too, and we're doing a fairly good job of
CFR Chemicals was founded in Red Deer,
Alberta in 1996 as a glycol fluid recovery
business but a few years later, the compa-
ny's founder realized that there were big-
ger and better opportunities in the oil and
gas sector. Not only was it an ideal market
for a company located in the heart ofWest-
ern Canada, but they could also see global
expansion in their future. In 2010 the com-
pany's major shareholders decided to take
the organization private, leading to a major
change in ownership structure and a more
nimble, focused approach to the business.
Today, CFR Chemicals brings in chemicals