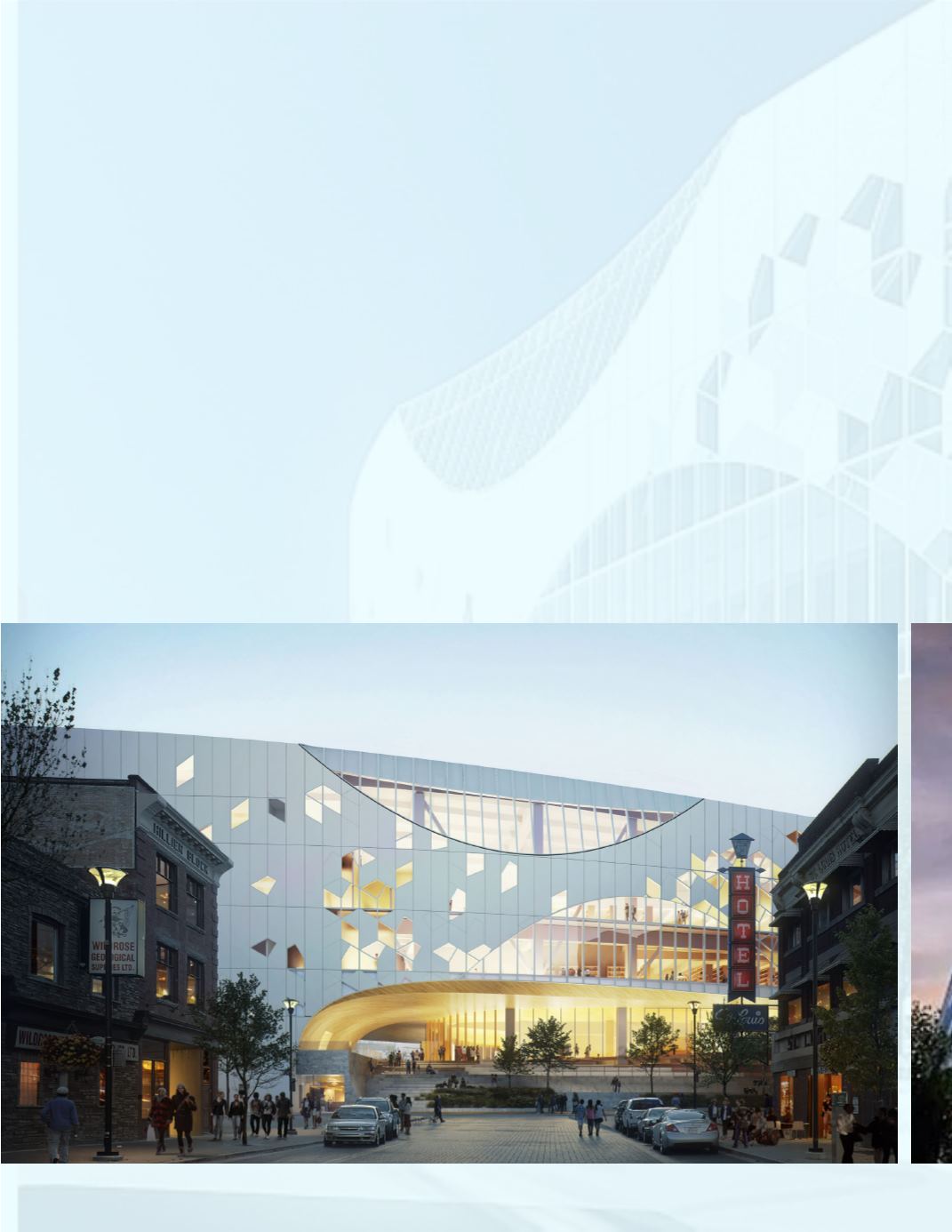 everyone to enjoy. We are very proud to bring
the building to Calgarians and residents of East
Village who have this wonderful amenity now
CMLC proudly states the library will have
"something for everyone" and is to be a gath-
ering place for the city. Free meeting spaces,
an Early Learning Centre for children, a space
for teens that includes gaming stations and
audio-visual equipment, a 350-seat Perfor-
mance Hall, and the TD Great Reading Room
are all unique features designed to appeal to
"The library design addresses various ages,
agility, and heights," adds Thompson. "We
have glass railings that allow those in wheel-
chairs or strollers to see into the atrium, we
have a children's play area, andwe have a place
for reflection and silence in the Great Reading
room. The design really allows for everyone to
find their special place and enjoy what the li-
The NCL Project is unique in so many respects,
says Thompson, not the least of which is the
fact that was built over an active train line.
"This will be experienced as people walk up
6 BUSINESS ELITE CANADA | JULY 2018