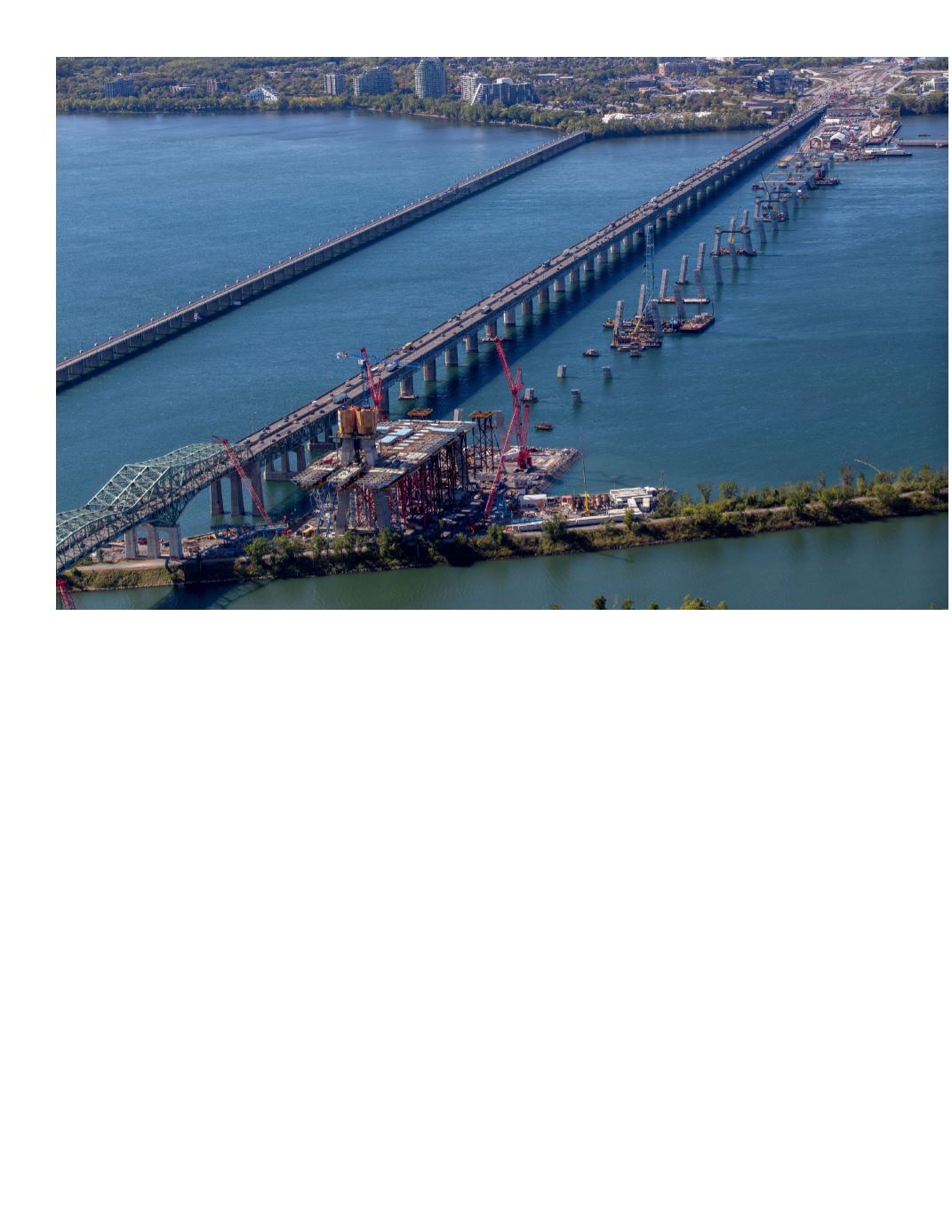 In June of 2015, the $3.977 billion new
Champlain Bridge Corridor Project Agree-
ment was signed between the Govern-
ment of Canada and Signature on the St.
Lawrence Group (SSL) for the design,
construction, financing, operation, main-
tenance and rehabilitation of the corridor.
Construction began that same spring, with
the new bridge scheduled to be open in
December 2018, and the remainder of the
corridor completed in late 2019.
BRIDGE OVERVIEW
It is the distinctive architectural quality of
the new bridge that makes it so special.
Worthy of its role as the gateway to Mon-
treal, the design elicits appreciation from
even the most casual of bystanders.
The new three-kilometre long bridge has
been developed alongside rigorously de-
fined technical criteria that will achieve a
125-year design life. The bridge's curved
alignment will create an instant landmark
of shore-to-shore design. With the main
span tower and its cables adding a unique
accent to the bridge. Pedestrians and cy-
clists on the multi-use path on the bridge,
will enjoy showcase views of the city and
the Saint Lawrence River.
The construction of the new 3.4-kilometre
Champlain Bridge corridor project includes
a new 470-metreÎle-des-Sœurs Bridge;
Photo credit - Infrastructure Canada
6