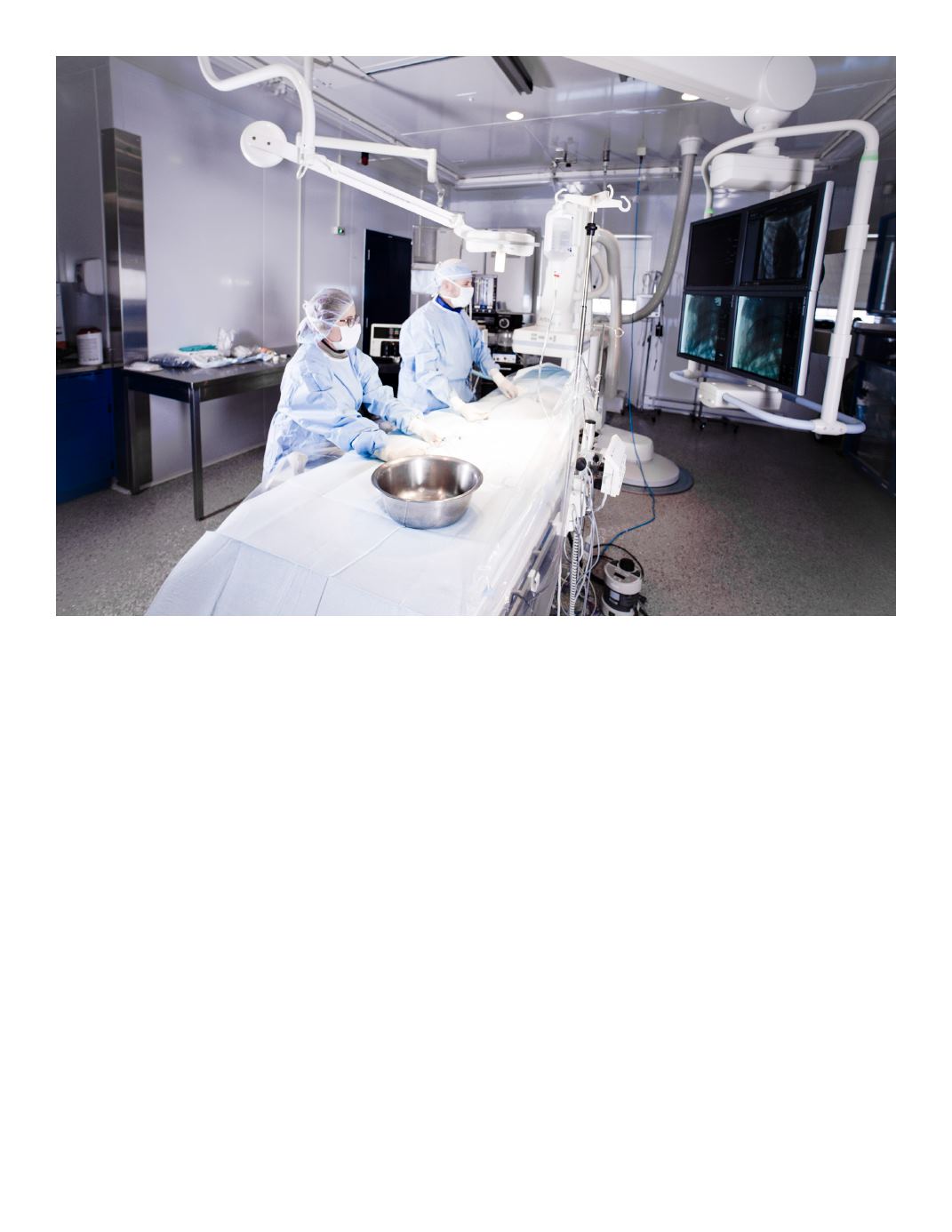 stent or cardiac valve using less invasive
methods that avoid opening up the chest.
"Even though I see these procedures on
a regular basis, I'm still impressed by the
technology," Leclerc said.
Most of AccelLAB's competition in the
preclinical testing of medical device mar-
ket can be found in the U.S. and Europe.
In Canada, the company is "very focused
and niched", Leclerc said, and the barrier
to entry into the specialized market is high
due to the investment required in both
capital and expertise. Currently, AccelLAB
has a presence in North America, Europe
and Asia, and is very much an international
player in its sector. Last year, the Quebec
Chamber of Commerce awarded Accel-
LAB with the Mercuriades Award in the
Export and International Market Devel-
opment category. The prestigious annual
business awards honour the outstanding
achievements of Quebec companies as a
source of inspiration for the province's fu-
"It is nice recognition for the whole team,"
Leclerc said. "For the first time a com-
9